---
Hamilton Field Trip - Winter semester 22/23
Prof. Regina Schober: 'Revolution, Independence, Enlightenment: 18th Century American Literature and Culture'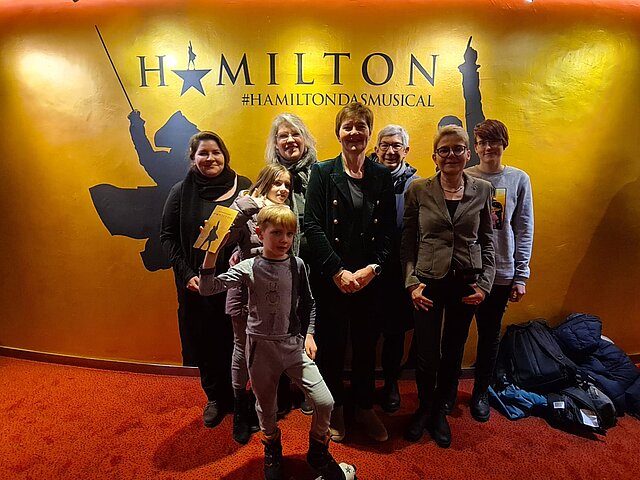 The goal of the excursion was to enable students to experience transnational relations between the United States and Germany, with a special focus on the Revolutionary and early founding periods of the United States. The program included a visit to the BallinStadt Emigration Museum, a visit to the musical Hamilton, and student reflections on specific aspects of the transatlantic relationship.
Modern English Literature
---
Shakespeare Excursion - Summer semester 23
Dr. Philipp Erchinger: 'Reading Shakespeare'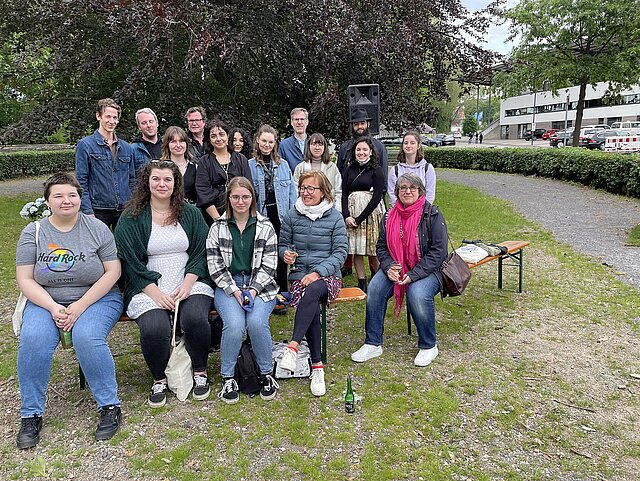 In May, a group of English students and staff went to the Shakespeare Festival Neuss to see two shows: The monodrama 'Shakespeare's Villains' (Steven Berkhoff) and 'Steeped in Blood' (stories with and about Macbeth) by Giles Abbott.