ESAG - ErstSemesterArbeitsGemeinschaften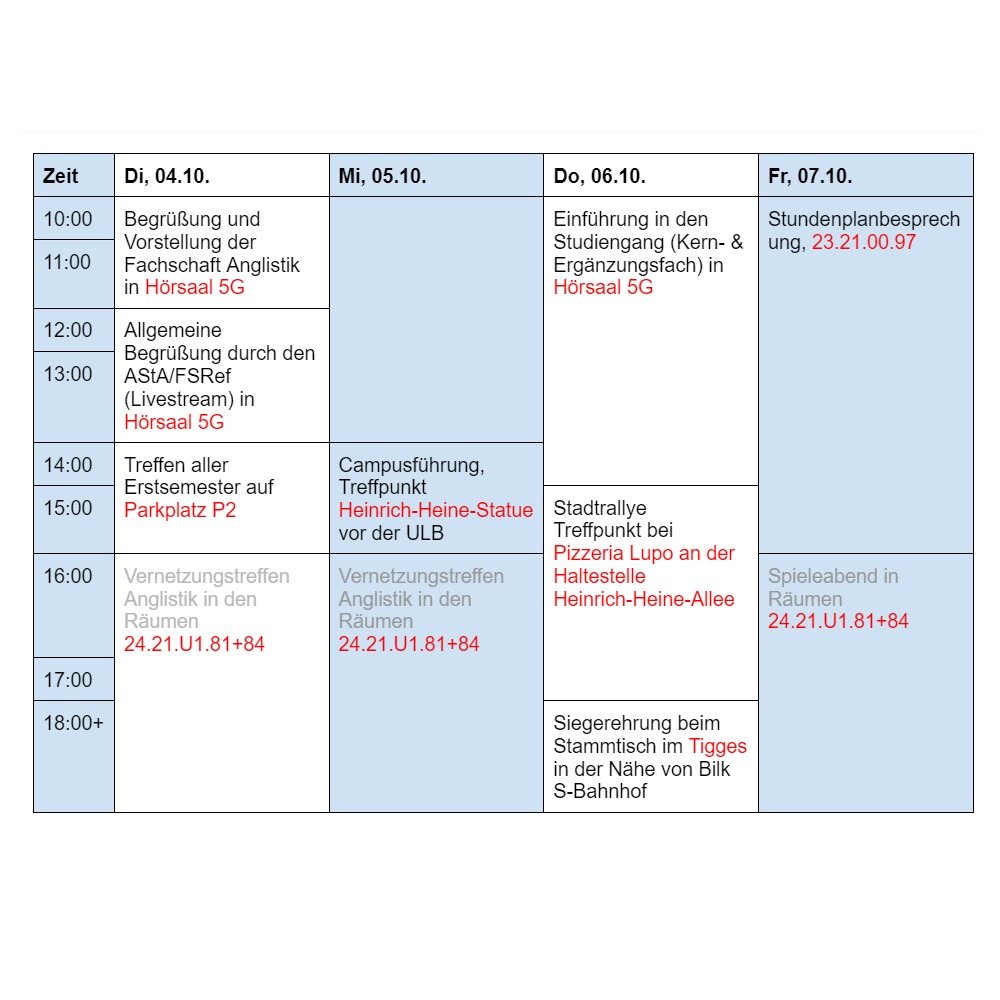 Achtung! Neue Räume!
Liebe Erstis,
wir freuen uns riesig euch zur diesjährigen Ersti-Woche (ESAG) einladen zu können. Hier die wichtigsten Infos:
Datum: 4.-7. Oktober (genauer Ablauf siehe oben)
Welcome to the homepage of the Departmental Student Commitee English!
We are a group of students, elected every year by students, which wants to help other students.
Come to our office hours if you need advice for organizing you studies, if you have new ideas for us shaping the semester with exciting and spectacular events or whatever your heart desires. Feel free to contact us via mail, facebook or even in person. For the latter you can find us in 23.31.00.66 or - once you scanned our faces in the picture below - on campus.
---
---
Your Student Representatives
---