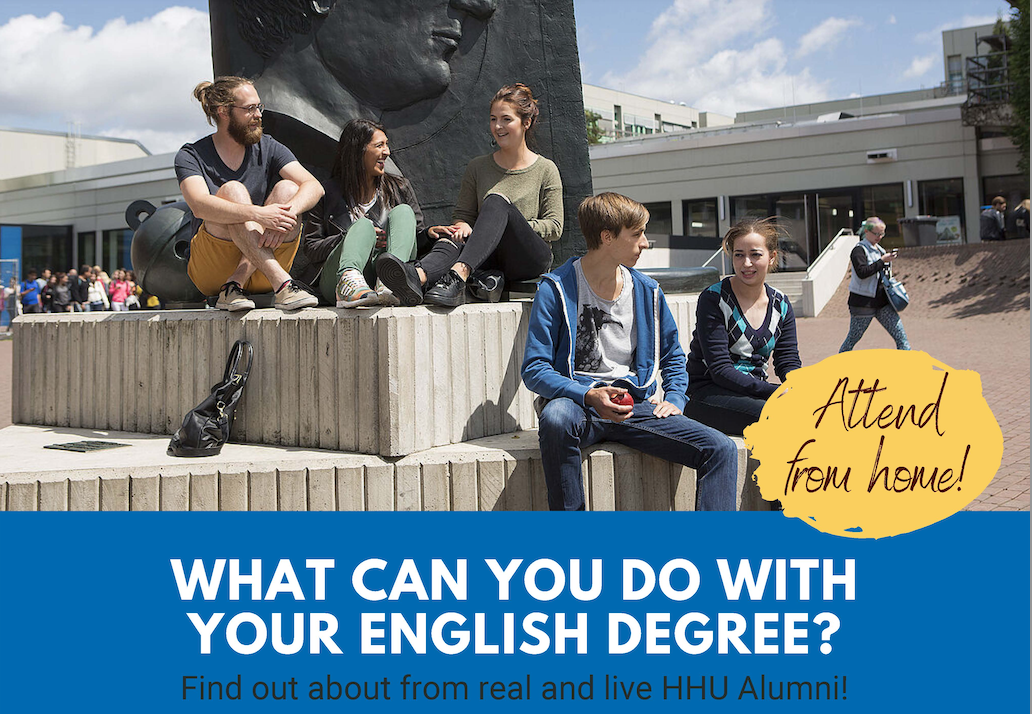 Studying English at the HHU opens all doors to the working world for you.
Whether you want to stick closely to what you've done in your courses by becoming a translator or working in dubbing, or venture out to new and different careers such as directing, project managing or becoming your own boss and working self employed - we offer everything you need to gain the skills it takes to reach your goals!
Click here to hear what paths other students have taken.
Below you can find everything the HHU offers to prepare you for your professional life.
---
---
---
This is where our alumni work today:
- Social Media
- Translation
- Event & Project Managing
- Filmproduction & Directing
- Content Consultancy
- Speech Therapy
- Science Management and Study Organization
- Human Resources
- Search Engine Optimization
- Software Development
Get more insights at our Alumni Talks
---
Soft skills you will acquire in your studies:
- Excellent English Skills
- Organisational and Time Management
- Communication and Presentation
- Research and Analysis
- Project Management
---
Career Orientation during your Studies:
- Regular Alumni Talks
- Campus-Rookies website to help you find internships and jobs
- Seminar topics with professional relevance
---